The Nature Hall
A "warm" space with strong green undertones and an earthly colour scheme which positively predisposes guests and participants, inviting them to discuss, deliberate and negotiate calmly and at ease in a tranquil setting. The hall can accommodate up to six people.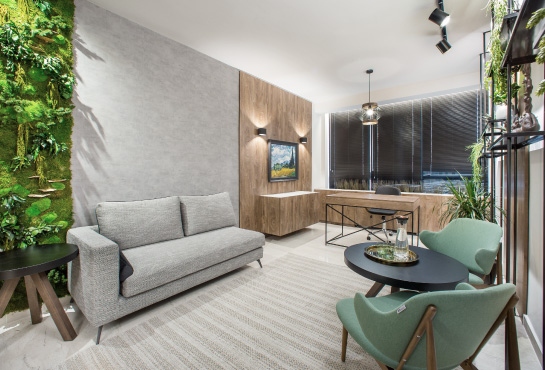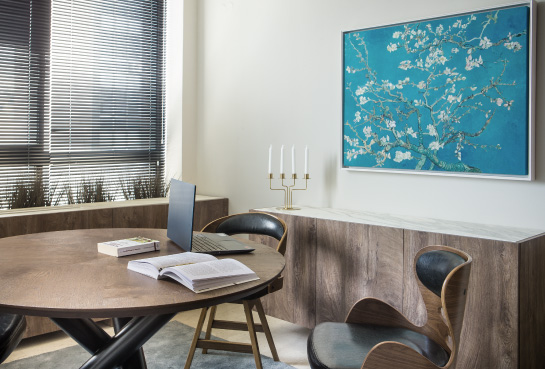 The Art Hall
A bright space, where artistic elements complement and provide an aesthetically pleasing background to the round meeting table. It can accommodate up to 6 individuals, but due to the multi-functionality of the space, it can also be converted into a hall for events, seminars and more, with a capacity of 12 to 15 people.
The Knowledge Hall
The central area for meetings and collaborations. A large table with the library as its backdrop, it is the most appropriate space for creative collaboration, deliberations and the closing of deals, for joint study and training, and for the gaining and transmission of knowledge and skills. It can accommodate up to 10 people.